Are you wondering what's going to be popular this year? Are you looking for trendy ideas to incorporate in your handmade creations?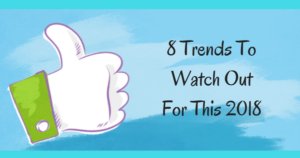 A trend is a general direction in which something is developing or changing. While a trend usually refers to a certain style in fashion or entertainment, this has also became an inclusion for handmade business entrepreneurs when making and selling their products.
While the trends of 2017 were about vintage and colors, this year's trends are all about our world's elements.
Here are 8 trends to watch out for this 2018:
1. Pantone Color is Ultra Violet
Pantone just named Ultra Violet its Color of the Year. This shade is not common and favorable for most people but it is said to be invigorating. A great color to add in your palette if you want to produce something unique. Fall and winter were all about dark, cozy colors, and 2018 is set to make a similarly bold entrance.
2. Brass
Brass has always been classy and unique. The vintage feel added to your home, jewelry pieces and other art pieces shines like no other.
3. Floral Prints
Floral prints are always in. Whether it's in your outfit, artistic creations or even incorporated in your furniture, they feel especially fresh and more interesting styled in a casual bohemian way.
4. Power Stones
This spring, high-quality materials including marble, onyx, agate, and alabaster are trending. Unexpected iterations of the stone, such as gray and green, will add style and edge to your handmade pieces.
5. Earthly Gifts
And the natural look doesn't stop at stone. This year, a lot of people will fall in love with decorative objects made of wood and other earthy materials.
6. Beautiful Imperfections
Wabi-sabi is the Japanese art of finding beauty in imperfection. In the handmade world, this translates to handmade or hand-painted items including rough linens and pottery. The result? A deeply personal, organic aesthetic.
7. Quilting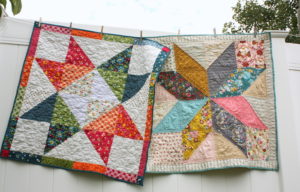 Sewers and fabric collectors rejoice; the art of quilting is going to be popular on craft shows this year again. Your mom and grand mom will be thrilled to pass on all her quilting secrets; so start gathering unused fabrics to patch together into beautiful creations, now.
8. Pottery Throwing
Creative people's obsession with craft ceramics continues in 2018, with more and more places to learn cropping up across the country, from paint-your-own pottery shops, to ceramics studios that mean serious business. The benefits of making your own are said to include stress-relief and the opportunity to earn extra income.
Are you happy with this prediction? Please let us know in the comments.
I live in the one of the most beautiful places in the world on the Sunshine Coast in Australia with my wife and our 2 dogs, Poppy and Mia. Since 2009 I have helped over 15,000 handmade business owners to grow their business with our software and
free tools
designed for todays entrepreneurial artisan.
Latest posts by Gary Capps (see all)