The Secret To Really Growing Your Craft Business
If you are struggling with getting customers and sales for your craft business then stop what you are doing and read this page in full.
What I'm going to give you here is goldmine of information.  It's not one of those flimsy 5 page free reports that everyone else gives away to try and get your email address.  This is 24 chapters, 76 pages, 20,445 words of
REAL
information.
I have been helping people grow their craft business' online since 2008 and in that time I have helped well over 15,000 people (so far) make important changes to the way they do business.
Now, I could sell this ebook, there are others out there that sell for $30 and more with less information, but I want as many people as possible to get this so I'm giving it away for FREE!
Get Your Free Ebook Now
If you want to double the sales of your craft business then download this ebook today.  It's jam-packed with tips to help anyone who is serious about taking their business to the next level.

We value your privacy and would never spam you
Check out the table of contents on what you get in this book.
Introduction
Am I The Right Person For A Home Based Craft Business?
Nine important questions you must answer honestly
Prepare To Succeed In Your Home Based Craft Business
Draw a roadmap to take you where you want to go
Find Your Unique Customer For Your Craft Business
Every business needs a USP – Unique Selling Position
How to Begin Your Market Research
Learn to tap into the mind of your customer
How To Make Hand Crafts 101
Learn how to make beautiful handcrafts at home
How To Find Great Design Ideas
Secret sources for craft designs that sell
Pricing Your Craft Work For Profit
How to determine fair market value for your craft work
Sourcing Your Materials
How to find the best product for the best price
Managing Your Ideas & Inventory
Left brain details support right brain creations
Photographs That Sell Your Hand Crafts
A picture paints a thousand words!
Business Marketing
Get your craft business off the ground with a marketing mix
Promoting Your Home Based Craft Business Website
8 step guide to getting online
Selling Your Crafts On Ebay
How to sell your handcrafts in the largest department store in the world!
More Places To Sell Online
Spread the net wide and sell sell sell with Esty, Artifire and Handmadeology:
Building Your Online Presence
Getting social with it – the secrets to social media
Setting Up Your Consignment Accounts & Receivables
Learn to collect money with confidence and grace
Party ON! What's The Buzz?
Success secrets to a successful home handcraft party
How To Use Incentives To Attract Hosts For Your Parties
Moving people from their comfort zone to a win-win business relationship
Hosting An Online Handcraft Party
A great option to the home party; online convenience at work!
How To Create A Winning Catalog Of Your Work
Let your art speak for itself
Take Your Craft Business To A Trade Show Or Fair
Make money away from home - how to choose the right craft show
Craft Show Money Management Tips
Make money away from home - budgeting to attend the show
Craft Trade Show Display Ideas
Make money away from home - how to display your craft work
Making Sales At Trade Shows
Make money away from home - how to sell more at your booth
Leveraging Your Time
Don't be scared of getting others to work for you – and cheaply too!
What It Takes To Make A Successful Home Craft Business
You!!!
Summary
References
So as you can see it's a lot of information and it's your's for FREE.
Just sign up on the form at the top of this page and get your copy instantly delivered to your inbox.  You can be reading it in the next 5 minutes 🙂
To your success!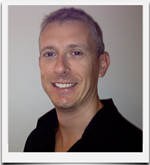 Gary Capps
Founder of Craft Maker Pro.
I live in the one of the most beautiful places in the world on the Sunshine Coast in Australia with my wife and our 2 dogs, Poppy and Mia. Since 2009 I have helped over 15,000 handmade business owners to grow their business with our software and
free tools
designed for todays entrepreneurial artisan.
Latest posts by Gary Capps (see all)