Facebook is the number 1 trafficked website on the Planet. With hundreds of millions of people sharing ideas and information, having a presence on Facebook is essential. It is a great avenue to keep your clients informed, develop your craft business' brand identity, and expand your reach.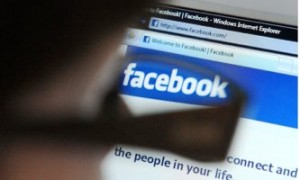 But with all that traffic you need to be able to stand out amongst the crowd and carve your own niche.
To get started, you need to follow four steps to make a successful page.
Build your page
Connect with people
Engage your audience
Influence friends of fans
Build Your Page
This stage is crucial as everything starts here to develop your business, reach your customers, and build your brand. Sign in to Facebook and start building your page.
Craft Business Facebook Page Setup
Select a category and enter your business' name.
Enter your business logo or image that people associate with your business to use as a profile picture.
Write something about your business so that people will know what you do.
Choose a catchy cover photo that represents your business.
Create your page's vanity url that you can use on your marketing activities later on.
How To Change Your Facebook Page Vanity URL?
A Vanity url will easily direct someone to your Page by setting a username for it. Don't get confused – we're talking about the URL, the bit after the slash on the address, and NOT the actual Page name. (e.g https://www.facebook.com/craftshop)
*NOTE: You must have 25 fans to set a username for your Page and you can change your username only once.
Steps:
Go to your page. Edit page > Update Public Info

Click "Create a username for this page?" to add your own vanity url. You may have to ask to switch to your personal Facebook profile to continue.

Choose your desired page if managing multiple pages and enter the username you want, this can be your craft business name or any name related to your business.

If name is available, click Confirm. If it tells you, Success! – Then there it is! You now have your own craft business page's vanity url.
You can now invite people to like your page. On the Admin panel, you will see a Build Audience button. Make sure to invite your Facebook friends to like your Page. Also, don't forget to promote your Page web address on your website, craft store, business cards, newsletters, labels, and other marketing material.
You can now create your posts.
Connect With People
You can't call your craft business page successful if it has no audience. To get started, learn about Facebook Ads to connect with people who are interested in crafts.
Craft Business Facebook Ad Setup
Go to Create Ad and choose a Facebook destination or URL.
Choose you own preference under the "What would you like to do" section.
Choose a headline, text, landing view, and image. See if you are satisfied with your ad on the right column preview.
Choose your audience. The estimated audience size indicates the total number of people your ad will have the opportunity to reach if your bid and budget are high enough.
For the campaign, pricing and scheduling section; name your campaign, select your budget and set the schedule for your campaign. You may have to pay $10 per day.
Now that you're done with the setup, it is important to monitor its performance in the Ads Manager. This will help you measure the effectiveness of your campaign and compute its return on investment.
Engage Your Audience
You can definitely establish rapport with your clients or potential customers by posting relevant content and have conversations on your page.
An effective way to attract your customers' attention is by posting an offer they can claim and share with this friends. You will gain loyalty and expand your network at the same time. It's like hitting two birds with one stone.
Don't forget to make your posts relevant to your audience, be friendly and conversational. Also, consider the time when posting. Think of the best time where people are awake and active on Facebook. Is your typical fan a mom? Likely to work at 9-5 job? Posting between the hours of 6:30-8:30am have seen great results. If it doesn't work, set it to other schedule and study the results on your Facebook Insights.
Best Practice: Post at least 1 to 2 times per week so you stay top-of-mind and relevant to the people who like your Page.
Influence Friends Of Fans
"Birds of the same feather flock together"
That quote is old but gold! When someone interacts with your craft business page on Facebook, their friends can see it in their news feed as a story. There is a big chance that your client's Facebook friends are also interested on your business.
Also, word of mouth is the strongest form of advertising and Facebook is where friends usually converse. It is like having them both in one place.
Useful tips to promote your craft business:
Create events on your Page and invite people to join them.
Ask questions that are just not answerable by a yes or a no. Create posts that will gather opinions and conversation.
Post funny pictures, quotes and jokes related to your business at least twice month to keep the page lively.
Give out promos and offers that likers are likely to want to pass along to their friends.
Hopefully you've read through the four steps to building your craft business' Facebook page and have an idea of what to include in your strategies. Take your time and test out different approaches to see what works best for you.
If you have tips on how to use Facebook for your online craft business, please share it with us.
Latest posts by Gary Capps
(see all)