Congratulations on signing up for "How To Get More Customers & Make More Sales For Your Craft Business."
Please check your email now for the link to download the ebook. If you don't see it please check your spam or junk folders in case it has gotten filtered off. It should be delivered instantly but in some cases it can get delayed by the internet gremlins and their filters so bear with us if its not there instantly.
If you don't receive it at all please contact us and I'll be happy to make sure that a copy gets sent to you.
Inside this book you will find a whole lot of information that you can implement at any level for your business.
As well as that, there are plenty of links for resources and further information to help you.
Along the way I'll be sending you some great tips and information that I think you will find really valuable in growing your business so I hope you are ready for the journey 🙂
So, I'll let you get on, go check your email now and start reading!
To your success!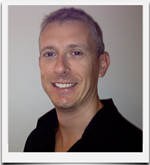 Founder of Craft Maker Pro.
Helping Crafters Become More Profitable
Get Social With Us For More Tips On Crafting Like  A Pro
– Follow Us On Facebook
– Follow Us On Twitter




[optincrusher_thankyou]