Congratulations your purchase has been confirmed and registered.
You will have already received your registration email for the membership section where you can download Craft Maker Pro.
Use the account details that you entered to login to the members area.  These are private to you and if you ever forget or lose them you can retrieve them from here.
Once you have downloaded Craft Maker Pro you will need to register it using your Name and Email Address, NOT the same details that you used to register for the members section.
If you have had any issues accessing your order please see our knowledge base here.
To your success!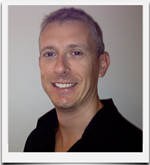 Gary Capps
Founder of Craft Maker Pro.