Sorry That Offer Has Expired
Hi, we are really sorry but that offer has now expired.
In order to be fair to those customers that take us up on our special deals we do remove them as they reach the end of offer date.
If you would still like to get yourself a copy of Craft Maker Pro then you can order from here.
If you would like to find out more about Craft Maker Pro's features and how it can help you in your craft business then please check out our features page here.
Remember Craft Maker Pro is fully guaranteed to help you save time and money in your business, or your money back!
If you have any questions or need any assistance with anything at all then please feel free to contact us.
All the best.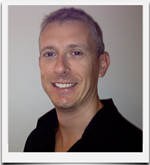 Gary Capps
Founder of Craft Maker Pro.