Do you want to sell your crafts online, but find that online marketing takes too much time and money?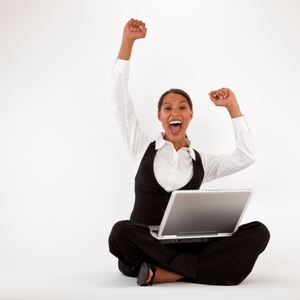 I know you have heard about social media marketing and may have even tried it but do you think you're doing it the right way? Does it help you sell your products? Is it successful in terms of establishing trust between you and your customers?
Promoting or selling your crafts online using social media is undeniably one of the best and cheapest ways to make your brand known and generate sales all year round. But you need to know some things to make it work for you and your business.
Here are 5 social media tips to help you with social media marketing:
Nothing Happens Overnight. Start slow and get used to one platform at a time…get comfortable first and find your rhythm before you move on. Use it to your own advantage to learn even more about your customers and when they are happy with what you are posting or offering… your followers will increase progressively.
Post Smartly. Use your preferred social media channel by sharing quality content that is useful…sharing only pictures of your products will not add significant value. Try to post some funny pictures, inspirational quotes, interesting news, and informative articles once in a while, say at least once a week. Also, don't spam posts to get noticed. One post per day will do nicely.
Help Others And Let Good Karma Do Her Job. Find ways to share and talk about others that provide value to your audience and it will come back tenfold.
Listen and Respond. Keep the channels of communication always humming so you're staying fresh and up to date with your audience. Also, you don't have to be pushy, aggressive or in-your-face to be successful at selling. You also need to focus instead on helping or befriending your customers to get to know what they want, what they don't like, and what they need.
Honesty Is The Best Policy. Consistency builds networks and honesty will always win in the long run.The key to using these social media channels is to be your authentic self and understand that it is a process.  Just like building any great relationship, it takes time, effort and honesty.  Success is built with dedication and passion and although we may see overnight success, a long term approach is usually more effective.
Check out some of our other articles to help you get started on your social media platform of choice whether its Facebook, Pinterest, Twitter or Youtube.
Happy Socialising!
I live in the one of the most beautiful places in the world on the Sunshine Coast in Australia with my wife and our 2 dogs, Poppy and Mia. Since 2009 I have helped over 15,000 handmade business owners to grow their business with our software and
free tools
designed for todays entrepreneurial artisan.
Latest posts by Gary Capps (see all)