Let's face it. Just having nice products isn't enough to get your business noticed online. While there are hundreds of free ways to promote a business, these are our picks of 30 ways to promote your craft business and products online.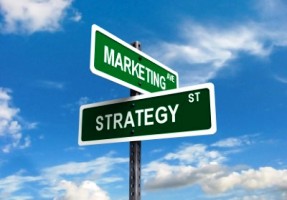 1. Keyword Research
This step is important to ensure a successful marketing online. You can try a free keyword tool for researching website optimization; the most popular is the use of Google Keyword Planner. After that, consider the keywords you found in making blog posts or pages on your website. This will surely help you find your target audience.
2. Have A Website
You can use your website not only for selling your handicrafts, but for promotion purposes also. Here, you can put general information about yourself and your craft business, or put your product portfolio up and link to Etsy or whichever online marketplace you are using.
Having a website is important for craft sellers because it helps customers find your business online and it will help you track your customers' behaviour every time they visit your website.
3. Start Blogging
Blogging is also important for crafters as far as marketing goes. Blogs will allow you to talk about your handicrafts, give tips for using your products, or how you make your products. You can also talk about other people's products and you may get a good mention on their blogs as well. You can easily get started with blogging by using a free service from Blogger or WordPress.
4. Twitter
You might have read this many times on articles about marketing online but using Twitter is a good platform to get started with promoting your craft business. Even if you just use it to tweet whenever you add a new product.
5. Facebook Fan Page
Almost all business in the world now have a Facebook Fan Page, so why not try it? It is for free. A Facebook Fan Page for your craft business will allow you to post pictures and details of each product which may also help you build up your followers. Everyone that 'likes' your product will get your updates in their news feeds, and all of their friends will see that they liked it.
You can also link Facebook and Twitter so they both automatically post a link to the other when it has an update (i.e. tweet something and it will appear on your facebook page). You can easily manage your posts by using HootSuite.
6. YouTube
Show your products in a slideshow or create a "how-to" video in creating your handicrafts and upload to YouTube. Don't forget to optimize your title and descriptions. Once it's uploaded, write a new page and embed the video on your own website or blog.
7. Pinterest
Start a board (or several boards) in Pinterest for your handicrafts, start 'pinning' the pictures and keep adding new pins, even if it is just alternate views of the same product.
8. Google + Page
Staying active in social media as much as you can poses maximum exposure to your brand. Building a Google+ page for your craft business will help you share informative and relative content and link to your profile from your website. You should also consider allowing users to +1 your content on a page by page basis.
9. HubPages
When you create a 'how to' video for YouTube, don't forget to also write a step by step 'how to' guide on Hubpages. This helps you pick up organic search traffic, as well as getting yourself out there on other websites.
10. Squidoo
Another free venue where you can promote your handicrafts is Squidoo. This is a simple tool to build your own web pages, and get a share of ad revenue.
11. CraftJuice
Craftjuice is a social sharing site designed for craftsmen. Mainly used for handicrafts, and a free place to add your crafts and network.
12. CraftGawker
It is useful to use other blogs to promote your work. Craftgawker is a website where you can find photo gallery of arts and crafts. It is also an app on the iPad and iPhone that takes user submitted artwork and photos to serve as craft inspiration.
13. Wikihow Or Answers.com
You can easily create a "how-to" article that addresses your niche for Wikihow or Answers.com. This is an interesting and informative resource in getting mentions and links. Looking at your product or service through a step-by-step 'how to' guide is an effective way to build your reputation and brand. This also helps you in explaining your products and services on your own website.
14. Flickr
Most people are instantly drawn to beautiful photography. So, get a Flickr profile, write a description about your business and link to your website. Start sharing your own craft-related photos and make sure that your photos has good lighting.
You can check this guide to learn the basics in making the photos of your crafts fabulous.
15. Building Portfolio
Building your portfolio in Portfolio hosting communities like deviantART is also a good way to expand your business promotion online. Their authority in the search engines may mean your profile appears higher up relevant search terms than your own website. Either way, more people will get to see your work – for free!
16. Google Analytics
Google Analytics allows you to measure your advertising campaigns as well as track your Flash, video, and social networking sites and applications. Google Analytics In-Page insights will show you the necessary data you need. Take note of how users are interacting with your page, where they click, and what is getting ignored. From there you can formulate a strategy to improve your website or blog.
17. Google Places – Google Local Business Listing
If you don't like too much online presence, Google Places is right for you. Your email address and website are the main requirements. If you have a home office, no need to worry about exposure. While Google asks for your mailing address, you can specify a service area in the sign up process and hide your physical address.
Google Places is a free service that will help you market your handicraft business. Update your local business listing to Google which will also be absorbed into Google+. It will allow you to upload images of your products, videos and any special offers you may presently be promoting for your arts and crafts business.
18. Google Merchant
Google Merchant is also a great venue to expose your handicraft where you can upload your products into Google Shopping at no charge. However, you need an e-commerce website to use it.
19. Yahoo Local Listings
Get your business listed in Yahoo Local Listings as it helps you improve your online presence. Don't worry about privacy, even if you operate your craft business out of your home, this is a valuable free promotional service. Even though Yahoo requires you enter an address, you can opt to not show your address in the Yahoo listing.
Listing in Yahoo Local is free. A big part of achieving success using Yahoo Local is customer reviews. Good customer reviews will give your business a higher rating in Yahoo Local. The better your rating the easier it will be for customers to find you.
20. Forums And Discussions
Participate in crafting discussion forums and any promotional activities that arise from them. Many sites have forums where you can easily join such as in Etsy and Artfire.  When you participate regularly and post sensible responses, people will start to recognize you, and this together with an appropriate signature will brand your business and potentially even drive traffic to your site.
21. Blog Commenting
Comment and offer original, well thought out, sensible information, opinion and help on blogs that are relevant to your website's topic and be sure to leave your URL.
Leaving sensible comments to other blogs that are relevant to your website's topic will help you gain credibility and friends online. That should not be a blog comment spamming; that is engaging in a conversation relevant to your website's topic.
22. Email Marketing
Have a list of customers, or potential customers that you can keep in touch with on a regular basis. However, sending out messages may be regarded as spamming and you might annoy these people.
Always seek to get the agreement of customers to be emailed first, and always take into account spamming laws, which detail that you're not allowed to send people information they do not want.
You can add the URL of your website at your email signature which is great for promotion. And, you'd be amazed just how many you send and where they end up. Also, start using "[email protected]" as your primary email for everything but your day job (if you have one).
Check out this guide about e-mail marketing here.
23. Guest Blogging
Guest posting is a good online marketing strategy to get your business noticed. By posting on blogs with good followings, you will get the chance to get high quality back links, bring new readers to your blog as soon as they click on your bio and your other links, get increased traffic for your own business site and also a perfect way to brand your craft business.
24. Running Competitions And Promotions
Competitions and promotions work well often if you promote the competition on your website (if it has good amount of traffic), Facebook, Twitter or other Social media. You can offer one or more of your products as prizes, therefore there won't be much financial outlay (just the materials it costs to make the product and your time). Also, it costs less than advertising options you would otherwise consider. Yet, your business can be seen by many additional people, especially if you offer the prize to someone else for their competition.
25. SEO Tool Search engine optimization (SEO Tools)
Proper placement of keywords in meta tags and, particularly, the content is vital. Many of the major search engines behave differently to each other when it comes to choosing the best pages.
Worse than this though, is that some use metatags and some ignore them completely, preferring only to rely on page content (with weighting given to words at the top of the page). Even worse still, the search engines constantly change their ranking rules (algorithms).
So understand that these are only basic guidelines. However, they should help your web pages rank better with the search engines, over time.
Tips For You
On-page search engine optimization basics:
Title tag should be between 5 and 12 words (Most important tag!)
Meta description tag should be between 5 and 20 words
Title and Meta Description should be different. Combine both to encourage someone looking at a busy page of search results to click your link, rather than someone else's.
Meta keywords tag should be between 0 and 50 words
Heading tags should be used, if possible (these tags are used instead of Meta Description tag, sometimes)
Meta keywords tag should contain words that exist in TITLE and Meta DEescription tag (as well as in page content)
Do not use too many comment tags, or image alt tags. It is not good to stuff these tags with keywords.
26. Word Of Mouth
If no one has given you postive feedback yet, then start doing it it for your own business. Be proud of your skills and show your products. You can post a picture of you while wearing or holding your product in Facebook, Twitter or Instagram. That's a good start to get noticed by your friends and if they like it, they might start asking about it.
27. Customer Service Excellence
Competition in the crafting industry is tough and so, customer service can be your advantage. How you handle your customers can directly affect your individual goals. Excellent customer service means positive customer experiences, increased customer loyalty and ultimately, business growth.
28. Know Your Competitors
It is important to know your competitors by using Google Keyword tool and other tools such as Semrush and Keyword Spy. Look at what they have that you don't have. Check their weakness and make it your strength. (e.g if their customers are having problems with their customer service, make yours top notch)
29. SurveyMonkey
SurveyMonkey gives free online questionnaire and online surveys in minutes, and you can view results graphically and in real time. This will help you in your much needed insights for your business. Add your website to SurveyMonkey to link people's answer on your given surveys to your website. It will also allow you to link to Twitter, Facebook and Google+ accounts.
30. Keep reading Craft Maker Pro blog for more free tips and tricks.
I live in the one of the most beautiful places in the world on the Sunshine Coast in Australia with my wife and our 2 dogs, Poppy and Mia. Since 2009 I have helped over 15,000 handmade business owners to grow their business with our software and
free tools
designed for todays entrepreneurial artisan.
Latest posts by Gary Capps (see all)