Are you looking for an alternative site that is similar to Etsy? Or just finding a site that is offering a free selling platform? Zibbet might be the right one for you.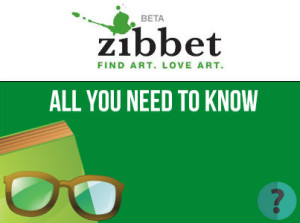 Zibbet is a global marketplace, connecting buyers and sellers of handmade goods, fine art, vintage items and crafting supplies. The name stems from the word exhibit. It was chosen as a catchy and easy name for people to remember and pass on.
Zibbet also offers a completely free selling experience, and a reasonable amount of features with it. More than that, the site is trying hard to create a supportive and sympathetic community, readily welcoming refugees from sites with a higher degree of cliqueishness and alienation.
Comparing Etsy and Zibbet:
Etsy
Zibbet
See the difference?
The site design and navigation are pretty much the same. However, Etsy has 10.9 million unique visitors per month while Zibbet only have 47,000. But is that a problem? No!
According to CEO Jonathan Peacock, shop views and sales depends on the sellers SEO knowledge and marketing strategies.
Features
Zibbet includes some interesting features such as:
No 3rd party advertising in your store (though you still get to read some)
Stats (basic, but available and apparently improvements are coming)
Performance stats and optimisation in Google search
Listings in Google product search and TheFind.com
The site has a strict, 'no mass-produced' policy.
Safety
It's a safe bet to start your online shop though you've probably heard people complaining that they're not getting sales, or that they're struggling with getting traffic, or that they don't know if they're pricing their items properly, or… or… or… any number of problems.
All these problems are huge, but this issue is not for Zibbet sellers alone, it is also prevalent to the sellers of other online marketplaces including the most popular online marketplace for handmade sellers – Etsy. The marketplace is not the problem. If you have a good marketing strategy then you'll go far in this business.
Feedback
Here is some of the feedback of sellers who are using Zibbet:
"Zibbet is clean, easy to use and a tremendously friendly place. Reasonable prices, excellent customer service, great seller options. It will definitely be a force to be reckoned with in 1-3 years."
"The fee structure is excellent, customer service is excellent. They allow lots of seller freedom. You really need to do your own self-promotion to make Zibbet work. The post-sale management is difficult – hard to look up past sales, and you have to print labels off-site. It is a great value, and I am happy with it."
"I relate my profitability selling on Zibbet as a personal things because I don't promote it as much. However, Zibbet is the BEST site for selling because Jonathan and the gang are quick to respond and always in tune with their sellers. They consult and ask questions of us to make the site better. Far out weighs all other competition."
"The fees are awesome. The traffic is slow, but if you advertise, you can make a nice profit. They seem to really care about what's best for buyers and sellers. And they have integrity and that means a lot to me."
"President and CEO are very active in communicating and working to make site the best possible. They really listen. There are some things that could work better but they are working on a rebuild for that! Zibbet has been my best option for sales and I love the support of many of the other shop owners."
"I love Zibbet. The admin there seem pretty down-to-earth, and the communication level there is great. I feel like they listen to us. The listing process is somewhat similar to Etsy's, so I found it easy to use (went from E to Z). While I haven't made an actual sale there yet (hence the average Profitability score I gave it), when I do make a sale, more money will go to my pocket because they don't charge listing fees or selling fees. They have free accounts as well as paid, and I for one really like that model of selling."
How to import your Etsy items to Zibbet?
At Zibbet, there's a tool to allow you to simply and quickly transfer your items from your Etsy store to your Zibbet store.
To import your items, you must first export them to a .csv file from Etsy;
Log into your Etsy account
Go to Your Etsy> Shop Settings > Options > Download Data
Save the exported .csv file to your computer
Now that you have the .csv file, you can import it into your Zibbet shop;
Log in to your Zibbet shop
Go to My Zibbet> Import and Export (in the Listings section).
Select the Etsy Importer tab if it's not selected already.
Select to upload the saved .csv file for Step 2.
Select "Import"
That's it for now.
There are some really great articles on SEO to succeed in Zibbet . Have a wander through if you're interested to learn more.
I live in the one of the most beautiful places in the world on the Sunshine Coast in Australia with my wife and our 2 dogs, Poppy and Mia. Since 2009 I have helped over 15,000 handmade business owners to grow their business with our software and
free tools
designed for todays entrepreneurial artisan.
Latest posts by Gary Capps (see all)