Hey there! It's been 8 months since we gathered the coolest examples and tips for craft displays. Now, it's time to give you the freshest craft show display ideas.
It's a great idea to be consistent by keeping your aesthetic design for customers to easily identify you and your brand among your competitors, but it is also important to get your do-it-yourself craft show display a makeover from time to time so that loyal customers do not lose interest. So do not fret!
We have here now a collection of our favorite craft show display ideas from around the internet. This will most probably help you precisely to re-establish the new display for your jewelry in your up-coming craft fairs!
Without further ado, here they are:
A vibrant leaf
For hygiene purposes, only place sample products on the pineapple
A badminton racket
An unused and clean bird cage
A clean bottle
Old books
Butter pats
Old vinyl record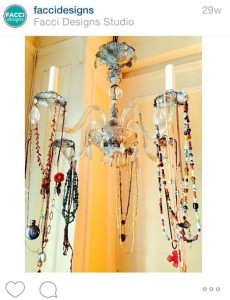 A chandelier
An empty Ferrero Rocher container
A lamp
Green leaves
A music book
A tart molder
A wire string tube
Wooden blocks
A tied yarn
There they are. Now, you also know which Instagram profiles to follow to get the latest inspirations in craft show displays. You might also be interested to follow us in Instagram: @craftmakerpro.
So which diy craft show display is your favorite? If you want your diy display to be featured in our next collection, please message us.
I live in the one of the most beautiful places in the world on the Sunshine Coast in Australia with my wife and our 2 dogs, Poppy and Mia. Since 2009 I have helped over 15,000 handmade business owners to grow their business with our software and
free tools
designed for todays entrepreneurial artisan.
Latest posts by Gary Capps (see all)