Is your social media plan non-existent and really needs to get started? Or do you just need to prepare for 2018?
2018 is fast approaching and now is the right time to recheck your strategy and get your plan in place for the New Year.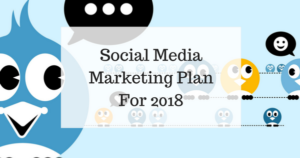 Creating good content is still the heart of successful social media pages. A great content involves a call for engagement with people and it's the content that fuels this and you need a strategy to compete now that everyone knows about the importance of quality content.
Furthermore, there are other factors the complete a successful social media marketing plan.
Here is a video by Kimberly Ann Jimenez as she talks about how to create a social media plan for the New Year (like a boss). This is definitely one of the most helpful videos I've seen for social media marketing! Check this out:

Speaking of social media, please follow us in our Craft Maker Pro Facebook page, Instagram (@craftmakerpro), Twitter and Pinterest. Drop your social media accounts in the comments too and we'll check them out!
I live in the one of the most beautiful places in the world on the Sunshine Coast in Australia with my wife and our 2 dogs, Poppy and Mia. Since 2009 I have helped over 15,000 handmade business owners to grow their business with our software and
free tools
designed for todays entrepreneurial artisan.
Latest posts by Gary Capps (see all)