I don't know about you, but most people get annoyed when they go to craft show booths and have to search for the price of an item because the seller is not placing a price sign on their table.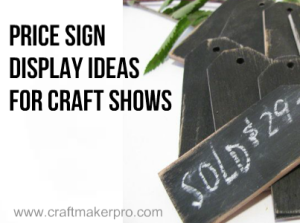 Price sign displays come in all shapes, sizes and colors depending upon their intended use. Also, the pricing of your product is a key element in determining the profitability of your business. However it is not always easy to get it right.
Pricing is an important aspect of marketing. So it needs to be done carefully.
Setting a reasonable price for the product is a tough job for an online seller. Some sellers feel that the price should be as high as the customer can pay, but others feel that it should be low enough to enable the maximum number of people to buy the product.
Prices set too low may mean the business is missing out on additional profits that could be earned if the target market is willing to spend more to acquire the product.Prices set too high can also affect your income as it prevents your target customers from purchasing the product.
Setting the right price level often takes considerable market knowledge. However, pricing shouldn't be too complicated for a craft seller. There is a key formula to pricing your handmade products. Or simply download our FREE craft & jewelry pricing calculator.
In today's world of handmade, pricing and price tags serve more than their obvious purpose of stating the product's price. It is brought to a whole new level. Art is incorporated to its elements to attract more buyers.
Here are some price sign display examples you can use during craft shows:
From Janet Wakeland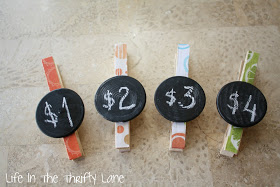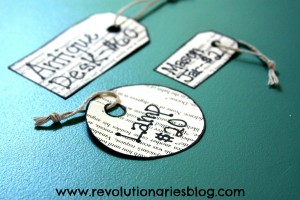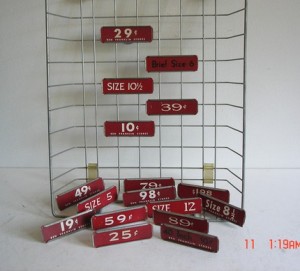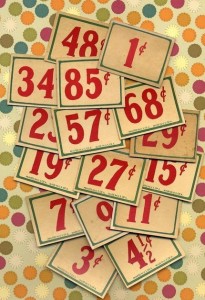 From SalvageNation
From Wooda Cooda
So as you can see it's more than just posting a price on a display or attaching it to the item. It takes time, effort and thinking to get it right. Once right, the rewards are great and the effort is less.
That's it. Let us know what you think about pricing and price tags in the comment box below.
I live in the one of the most beautiful places in the world on the Sunshine Coast in Australia with my wife and our 2 dogs, Poppy and Mia. Since 2009 I have helped over 15,000 handmade business owners to grow their business with our software and
free tools
designed for todays entrepreneurial artisan.
Latest posts by Gary Capps (see all)