If your homemade products are made as a way to relate to your daily life and you have a story behind them, then Luulla could be the market place for you. While there are other online venues for selling handmade products, with this site you not only are able to buy and sell all your homespun products, but you can also share your special story with others. So when your crafts have a story that you hold close to your heart.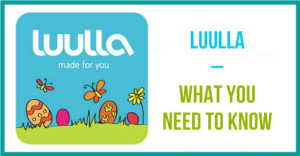 This is the website you are looking for.
Luulla is an online marketplace for handmade business owners. It allows you to upload your items in bulk with a compressed file of .CSV format which contains the details of your products, so it's easy listing your products. The problem is, this online marketplace is full of resellers which are something handmade artists like you may want to avoid. You might want to check it out and see if it suits your business.
This is what they charge for listing:
They will allow you to purchase 100 listings for $20 USD.
Pay-as-you-go: Each credit costs $0.15 USD per item listing for a period of 4.0 months. There is no transaction fee charged.
4.5% selling fee on the item's sale price.
Monthly-Plan: A flat fee of $9.90 USD per month. There are no extra listing cost and transaction fee charged.
Here are some Luulla users' feedback:
Sherry from TheCuriousCaseLLC – I like it, I've gotten a few sales there. It's still new, listing is kinda of a pain and what not but it's a pretty site. My biggest issue is -non payments. Something they are working on.
Mia from miascloset – Just did a search here for green clip on earrings……and found them, but if you start looking at the last page, you find gold ear cuffs, peacock feathers and all sorts of green stuff. 5,404 results and maybe a couple thousand relevant. Just means there is more stuff here to me.
Karen and Rich from gringrimaceandsqueak – We tried it, the people were lovely but as usual, it didn't have anything like the audience of Etsy. Now Etsy is getting so big and it's hard to get seen, you might find it worth a try. We left as we sell on other platforms too and have gradually weeded out the ones that don't work for us. Good luck 🙂
Right now, you will mostly see on the forums a lot of complaints about this new site. But is it a bad thing? No. I remember when Etsy opened up several years ago. People complained about the name: it should be spelled – Esty instead of Etsy. People also complained about Etsy being hard to figure out. The search kept going down. They had one site problem after another.
How many years has Etsy been around? All sites have growing pains and it doesn't exclude Etsy.
Luulla is a fairly new site, it started around the end of 2011 and Luulla is listening to its customer. More and more handmade sellers are devoting more time to Luulla which is good.
Remember, it is not always smart business to keep all your eggs in one basket. Spread your business around but only so far as you are able to handle it.
I live in the one of the most beautiful places in the world on the Sunshine Coast in Australia with my wife and our 2 dogs, Poppy and Mia. Since 2009 I have helped over 15,000 handmade business owners to grow their business with our software and
free tools
designed for todays entrepreneurial artisan.
Latest posts by Gary Capps (see all)