Do you want to increase the exposure of your handmade products? Instagram can be a highly-targeted, visual advertising channel for your brand.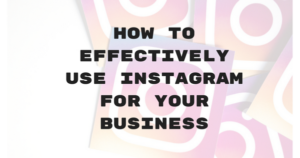 In fact, a recent study found that Instagram provides brands with 25% more engagement over other social media platforms.
With the right knowledge with Instagram photography, this platform is perfect for visually appealing handmade products.
Here are tools to help you get started:
Webstagram
This product uses the Instagram API but is not endorsed or certified by Instagram. If you go to the site of Webstagram, the first thing you'll see are the most popular hashtags use for that day. You can take advantage of that feature to get more exposure and gain more followers.
Iconosquare
Iconosquare is a platform that provides you with the information to monitor and adjust techniques for your photography Instagram account. It allows you to measure performance, user-engagement, track competitors and hashtags, and optimize your strategy. Instagram analytics made easy.
So how can you use Instagram to build an audience of customers for your business? Check this video promoted by Shopify on YouTube:
Video Highlights:
0:35 1. Use The Right Hashtags
2:59 2. Steal Your Competitors Followers
3:55 3. Sponsored Posts and Product Reviews
Do you want to try these tricks now? Or do you have tips you want to add on this list? If yes, please share it in the comments.
I live in the one of the most beautiful places in the world on the Sunshine Coast in Australia with my wife and our 2 dogs, Poppy and Mia. Since 2009 I have helped over 15,000 handmade business owners to grow their business with our software and
free tools
designed for todays entrepreneurial artisan.
Latest posts by Gary Capps (see all)