So how do you find suppliers and factories to make your product ideas?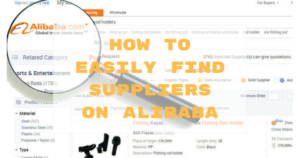 You might have not explored Alibaba yet.
Alibaba is the largest B2B trading platform in the world for factories and suppliers. Find a supplier on alibaba, with millions Chinese suppliers in every industry you'll never run out of options.
In each product category, there are a lot of suppliers you can choose from, but most people don't know how to select their most suitable supplier. If you don't know what you're doing, it's incredibly easy to get burned.
While there is still no replacement for personally going abroad, Alibaba can be a great starting point.
It is time to start your hunt to find new suppliers for your products. In order to reduce costs, you can go to alibaba.com and find manufacturers to work with.
Watch this tutorial by Jane Lee from Ask Jane about sourcing suppliers from Alibaba and having skype meetings with overseas suppliers.

Hope the above mentioned tips will help you find the right supplier on Alibaba. If you have questions or stories to tell about Alibaba, we'd love to read it in the comments.
I live in the one of the most beautiful places in the world on the Sunshine Coast in Australia with my wife and our 2 dogs, Poppy and Mia. Since 2009 I have helped over 15,000 handmade business owners to grow their business with our software and
free tools
designed for todays entrepreneurial artisan.
Latest posts by Gary Capps (see all)