During craft shows, displays are important and how your table is set up can have a big impact on your sales. Cool and awesome products can lose their appeal if they're surrounded by a poorly-designed table cover, so think about setting up a table that makes people look and keeps them browsing.
Table covers are easy to make and make your craft show booth display look amazing. So check these cool craft show table cover examples to make your products look more amazing:
A simple but lovely hand painted craft show table cloth display from Oh, Hello Friend
Hand drawn tables directly on white table cloths by Rosanna
Hawaiian-themed craft show table cover by the Thompson Family
Elegant white & burlap craft show table cover by April Shurtleff perfect for your jewelry display table
Ruffle burlap tablecloth from Etsy for my tables at my craft shows, vendor events & to display my items for my Boutique
Pink chiffon table cover found on tickledpinkwithrosesandpearls.com – great for girly products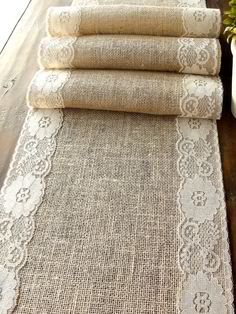 Vintage country cream burlap table runner inspired by Makenzie Baker
Craft show table covering by 3.bp.blog – with pockets in the back. This would solve your issues with where to put stuff that you don't want on top of the table
Craft show table cover Popko Shop – This craft booth used interesting colored fabric that ties in very well with the shop banner
Craft Show Table Cover Tips:
Theme
Pick a theme that represents your brand. For example, if you sell handmade baby stuff, you could use pink chiffon or candy printed covers to display your items. Also, it's great to have functional props such as cool business card holders.
Color
When choosing your craft show table cover, choose colors that make your products shine. You don't want to your items to be washed out by a color that's too bold, or overwhelmed by busy patterns. Also, keep your theme and brand in mind when choosing colors. Think about the mood you want to create when people visit your booth. Think about the moods created by different colors.
Don't be too plain. You have only a few seconds to catch those shoppers as they walk by. Don't let your cool and interesting items get passed right by for that super fun looking table next to yours.
So what's your favorite?
I live in the one of the most beautiful places in the world on the Sunshine Coast in Australia with my wife and our 2 dogs, Poppy and Mia. Since 2009 I have helped over 15,000 handmade business owners to grow their business with our software and
free tools
designed for todays entrepreneurial artisan.
Latest posts by Gary Capps (see all)