Have you seen the handmade market online forums lately? If yes, possibly you have read that this marketplace called Artyah has actually been discussed by the handmade sellers in there.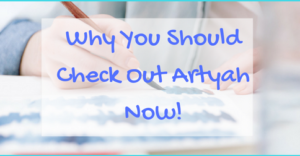 Why?
People were talking about because of its upgrade on the site which actually looks pretty and user-friendly. However, what do this marketplace have to offer?
Artyah claimed that it is a safe market for handmade & antique/vintage products. You can easily buy and sell in their fast growing community of artists, enthusiasts and vendors.
There are no regular monthly subscription fees for marketing on ArtYah. There is a small transaction fee of 3.5% when you are able to sell something. You can start setting up shop and start selling for an affordable $0.10 listing charge.
The ArtYah system gives you with the methods you need to showcase your unique character and skill to develop confidence with possible customers. They promised to constantly hear the needs of their members and community to continually boost your capacity to sell your things.
You can check these forums to see and share your thoughts about Artyah:
Check this video below to see type of sellers and the kind of products available on Artyah:

So what are your thought about the latest update on Artyah? Do you think it could be the Etsy killer?
I live in the one of the most beautiful places in the world on the Sunshine Coast in Australia with my wife and our 2 dogs, Poppy and Mia. Since 2009 I have helped over 15,000 handmade business owners to grow their business with our software and
free tools
designed for todays entrepreneurial artisan.
Latest posts by Gary Capps (see all)