If you are looking for new and unique ways to display jewelry, Instagram can be your best friend.
Today, I explored Instagram to find the latest trends on jewelry display. Some are old and a consistent favorite, but there are also some new ideas.
Here are some of my recent faves!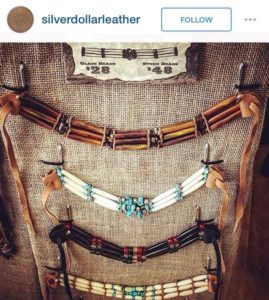 Re-purposing old burlap and pegboards for some new displays
Using a deer horn (though I am not a fan of using it. I guess you know why!)  you can create this organic look with ease
Using a tree branch hang it on the wall
Or add pebbles
Recycling wood will give you this nice, rustic look. I love that they are layered that shows off the different sizes of your necklaces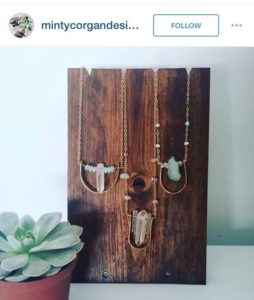 Here's another example for a non-layered look
This is old but I still love the idea
A colourful marble dish also works especially on pearls and blue-colored gemstones
A recycle mini-bag is also a great idea to display rings
That's all for now. Be sure to follow these Instagram users to get more idea on jewelry displays.
I live in the one of the most beautiful places in the world on the Sunshine Coast in Australia with my wife and our 2 dogs, Poppy and Mia. Since 2009 I have helped over 15,000 handmade business owners to grow their business with our software and
free tools
designed for todays entrepreneurial artisan.
Latest posts by Gary Capps (see all)