Do you want a craft show booth that will inspire you to create an extra awesome display that will attract customers?
Setting up a couple of tables and putting your handmade items on top is easy but you can't sit back andwait for sales to roll in if you don't know the basic principles of craft show booths. Believe me, thedesign and display of your products can literally make the difference between excellent and abysmal sales.
Here are some tips and examples that will help you on your craft show experience:
Tip # 1 – Research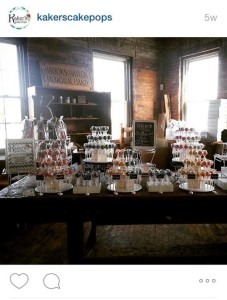 Do your research (reading this article is a good start!). You can check on various Flickr craft show groups for inspiration, visit local craft shows, and get staging ideas from your favorite magazines. In addition, ask the experts, and/or create your own Etsy forum topic, asking experienced crafters for their craft show ideas and advice.
Tip # 2 – Simplicity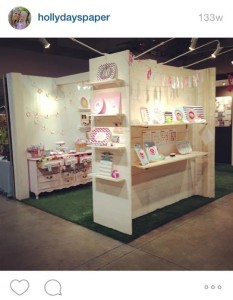 Your booth should never outshine your product; they are there to make your product stand out. Even ifyou come up with the most catchy booth in the world – it's of no use if people spend all their time admiring your display, and don't even notice your products.
Tip # 3 – Theme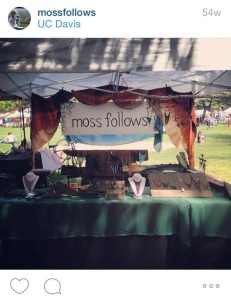 Having a theme to your booth organizes your products. For example, you could use recycled items to display your jewelry or as a display holder for your business cards. It's great to have functional props, so try and choose ones that can be used as levels or stands – you'll be killing two birds with one stone!
Tips # 4 – Color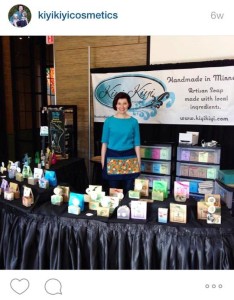 Pick colors that make your products pop like the example above. Using colors that are too bold will wash out your items, or they'll get overwhelmed by busy patterns. Also, keep your theme and brand in mind when choosing colors. Think about the mood you want to create when people visit your booth. Think about the moods created by different colors.
Tip # 5 – Layers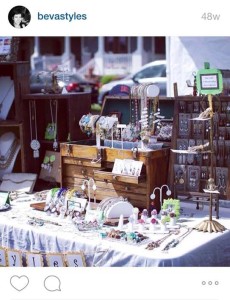 Add layers in your displays to draw people into your booth. From far away, your booth will look empty and uninviting if your products are all lying horizontally (and facing the ceiling) on the table. Set them up to face the customer! If your booth turns people's heads from a distance, their feet are sure to follow.
Tip # 6 – Signages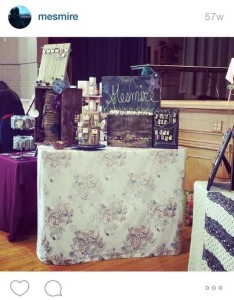 Make sure you have a nice craft show booth banner. Make it interesting and unique – anything to make people remember your brand name. Another important tip: Just like when they're shopping at a retail store, people want to know prices. It can be a turn-off for them to have to ask you how much everything costs (what if you're busy with another customer?), so label each item clearly.
Tip # 7 – Affordability
Craft show booth displays are great – but how much will it all cost? Remember, you're there to make aprofit, and there's no need to break the bank on this.
That's it. Please share your craft show stories, experiences and tips. We look forward to seeing you at a craft show in the future
I live in the one of the most beautiful places in the world on the Sunshine Coast in Australia with my wife and our 2 dogs, Poppy and Mia. Since 2009 I have helped over 15,000 handmade business owners to grow their business with our software and
free tools
designed for todays entrepreneurial artisan.
Latest posts by Gary Capps (see all)