The idea of marketing via publications goes back to the beginnings of commerce.Today, craftspeople—especially handmade artists and jewelers – want to use magazines not only to get inspiration from but also for showcasing their products.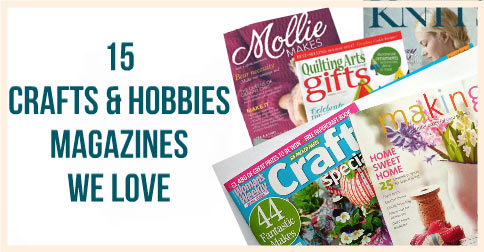 Here is a selection of the best magazines that you can contact for a product feature:
That's all for now!
Did we miss you favorite crafts & hobbies magazine? Let us know through the comment box below.
I live in the one of the most beautiful places in the world on the Sunshine Coast in Australia with my wife and our 2 dogs, Poppy and Mia. Since 2009 I have helped over 15,000 handmade business owners to grow their business with our software and
free tools
designed for todays entrepreneurial artisan.
Latest posts by Gary Capps (see all)