Do you want to get your items and business viewed by a lot more people, increase a solid following of shoppers who truly relate to your business, and make money? If so, then Instagram is definitely your best friend.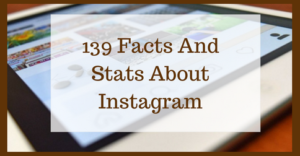 Instagram boasts over 40 billion pictures posted and 400 million involved users a month, and produces approximately 80 million pictures daily. The mobile-based photo- and video-sharing social media network runs the posting of pictures and creation of online community among users all over the world. At just 6 years, the network has actually proven substantial development in its own overall user base and in practically every single demographic group of people.
Instagrammers are mostly consumers. Iconosquare's 2015 Instagram study reveals that 70% of IG users state having already searched for a business on the network. And also, 62% of its users follow a business simply because they love it!
Instagram updates produce a per-follower interaction rate of 4.21%, which in turn is 58 times a lot more interaction per follower compared to Facebook and 120 times much more than Twitter.
As you can see, this a perfect place for sellers especially to a handmade seller like you where you can showcase your products creatively.
However, success for businesses on Instagram takes more than just posting eye-catching pictures, which is the product of well thought-out technique, a distinct business identity grounded in graphic creative thinking and beneficial community managing. When you check out the ability of Instagram for your business, don't forget the specific strengths of graphic media when it comes to sharing a fascinating story about your business.
If you're new to the network or wanting to boost your engagement, here are 139 facts and stats about Instagram from Website Builder.
As the most rapidly increasing and very most appealing social media network, Instagram provides new possibilities in order to get exposure as well as to engage with their users.
I live in the one of the most beautiful places in the world on the Sunshine Coast in Australia with my wife and our 2 dogs, Poppy and Mia. Since 2009 I have helped over 15,000 handmade business owners to grow their business with our software and
free tools
designed for todays entrepreneurial artisan.
Latest posts by Gary Capps (see all)