Have you experienced waking up to a bad message from a dissatisfied customer?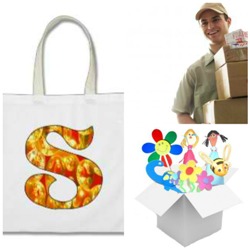 Do you start to dread looking at your inbox for fear it's just another customer freaking out about issues on delayed shipments?
You are not alone!
Many of us have to deal with angry or unhappy customers, and it's never easy. But if we know what to say and, more importantly, how to say it, we can save the situation.
Now let's look at some problems and troubleshooting techniques in case things go wrong.
The Package Has Not Arrived On Time
This problem can happen for various reasons. Sometimes your courier mislabeled packages, put them in the wrong shipping bins or sometimes left packages behind.
Solution
Don't forget to put your location to your website where customers can easily see it. Also, add listings of estimated shipping times and your shipping policy on your product description.
Observe the service at the post office you use. If you experience the same problem over and over again, consider checking other shipping services.
One common issue brought up by many crafters is that hand-written packages, as opposed to those with prepaid shipping labels, seem more prone to theft and loss. Use PayPal Shipping or USPS shipping labels and skip not only post office lineups, but major lost package headaches.
Online shipping tools are available in two ways, either go to USPS's website and enter all the information, or pre-pay directly with PayPal on your customer's receipt (click "print shipping label").
You can also print labels for your customers along with invoices directly from Craft Maker Pro.
Item Arrives In A Bad Condition
Your items may reach your customers in a bad condition. Whatever the reason, it's up to you to deal with damaged goods. Imagine if you say this to a customer, "Sorry, the post office must have dropped the item, we can't do anything for you." The customer wouldn't say, "Oh it's okay… I totally understand". In fact, they might start writing bad reviews about your store, which discourages other potential customers.
Solution
Don't skimp on bubble wrap, newspaper, foam, or packing materials to keep the items safe, even if you just ran out.
The best way to avoid losing profit, while offering added protection for your customers, is to build the insurance cost into your product price. Normally this fee is between 50 cents and $2, which makes very little difference to a product's selling price. It also gives customers peace of mind when they see "insurance included" and allows you to cover costs should an item go missing or get damaged.
Contact the post office. If you feel you did everything you could for the item to arrive intact, call your post office and tell them about your problem. Often they will issue a credit for the value of the item or even send you a voucher for the next shipped item.
Missing Pieces
You are busy with work, kids and a craft business. Then you get notified by a customer that some pieces were missing. What to do?
Solution
If you realized that you forgot to add the missing pieces, apologize and notify them that you'll send the missing pieces immediately while offering them some sort of discount for next time or added free gift.
If it's too late to send out the missing piece, the other option is to just to issue a refund for that item.
If you realized that you missed something right after you sent the package out, send the second part out right away and notify them immediately. A customer will be thankful that you caught the slip and that there isn't much time in between the two packages.
Also, it pays to ask the customer if she received the package open and inspected. If that's the case, call the post office and let them know. You can get a credit or at least an apology. If you have insurance, then you may get some money for your lost items.
Always remember when responding to your customer, you are representing your company. Don't write anything that you wouldn't feel comfortable saying in person.
Sometimes though, it's an unfortunate fact of life that some customers will just never be satisfied, no matter what you do. They thrive on complaining.
Don't get drawn into any sort of arguments with customers, especially in the online space, these things can go very bad.
Always present your self and your brand well. Your real customers will appreciate it and even go to bat for you in forums if a troll starts writing unsavory things.
We would love to hear about your shipping problem experiences and how you dealt with them through the comment box below.
I live in the one of the most beautiful places in the world on the Sunshine Coast in Australia with my wife and our 2 dogs, Poppy and Mia. Since 2009 I have helped over 15,000 handmade business owners to grow their business with our software and
free tools
designed for todays entrepreneurial artisan.
Latest posts by Gary Capps (see all)